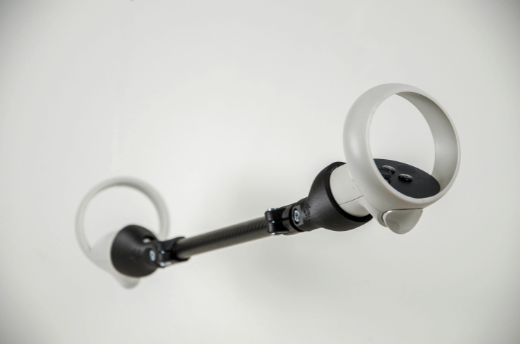 ENHANCE YOUR BEAT SABER SESSIONS
The ProSaber is composed of a tube with two controller holders attached to each end. This accessory allows you to play Beat Saber in "Darth Maul mode".
A DEEPENING OF THE GAMEPLAY
Experiencing Beat Saber with this accessory does make you feel you are rediscovering the most famous VR title  by performing newer tricks by twisting and turning the ProSaber in new ways. 
Using a dual-bladed saber definitely feels more skill/technique-oriented than dual-wielding two sabers.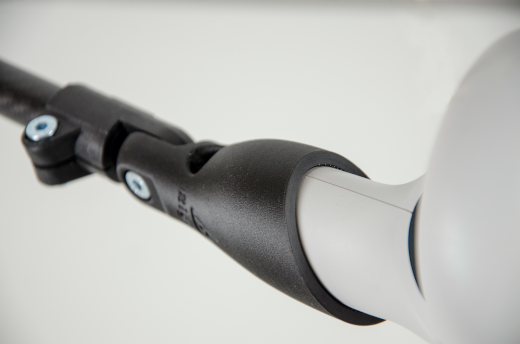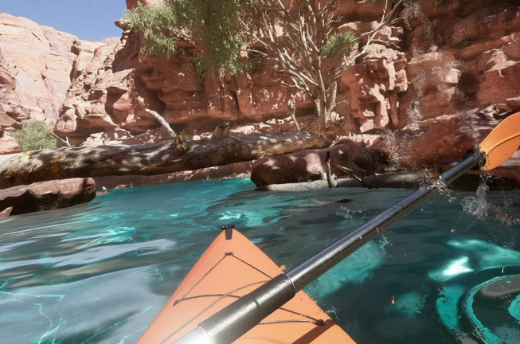 The ProSaber was first designed for Beat Saber but as with ProTubeVR products, our community has found new use cases, the latest being Kayak VR since the ProSaber perfectly replaces the dual paddle and makes the experience more satisfying and immersive.
THEY TRIED THE PROSABER FOR YOU
2 x injected structural parts on the extremities
2 x cups for the HMD controllers
2 x non-magnetic cups for your HMD controllers

1 x tube
2 x injected structural part 
1 x Allen key