THE FUTURE OF TACTICAL TRAINING
With Virtual Reality (VR) headsets, users can visualize an operational terrain, move around in it, and interact with the objects or people represented. To be as close to reality as possible, tools are available to simulate the equipment of soldiers and police officers.

Virtual Reality makes a real contribution to the Defense and Homeland Security sector. It accompanies the operators in the acquisition of skills, in a controlled, secure, and scalable environment.

This technology also allows for familiarization with complex equipment. The agent learns to interact with civilians, and to intervene against targets, in all types of environments and scenarios.

Finally, it gives instructors and operators the possibility to analyze and evaluate individual and collective performances.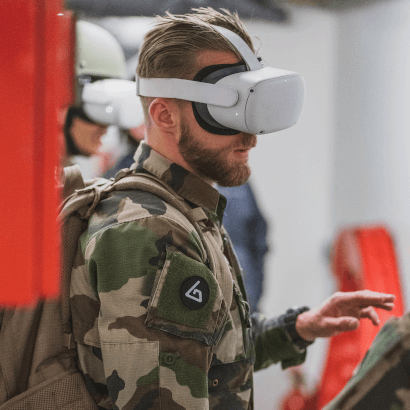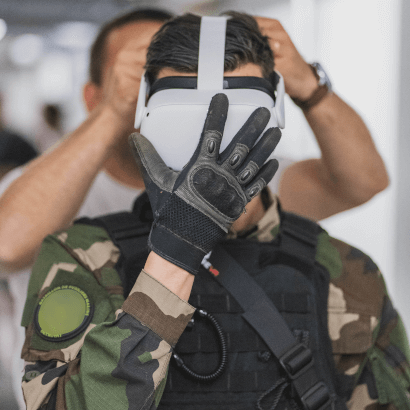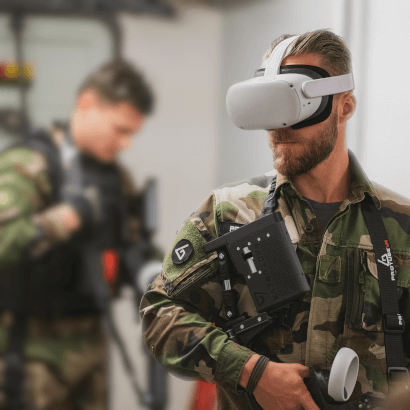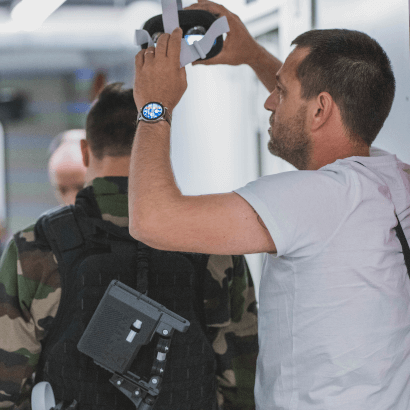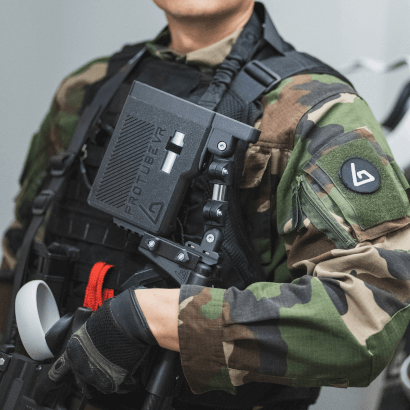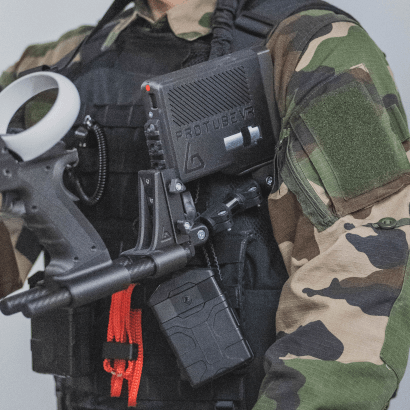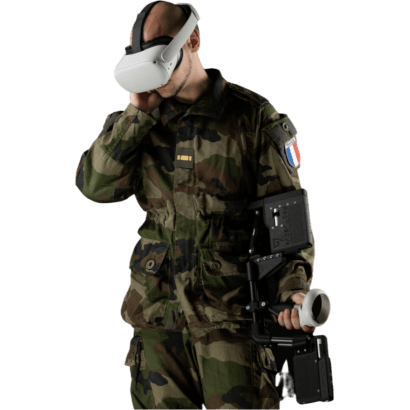 Since 2016, ProTubeVR is the French specialist in virtual experience augmentation. We design and market haptic devices that simulate the physical feedback of a firearm.
We offer several solutions, from hardware to customized software solutions.
ProTubeVR helps armed professionals train anywhere, anytime.


Many possible configurations, create the different scenarios that your operators will encounter.
Significantly reduce risk to participants and equipment with a controlled environment.
An offer that can be deployed in several stages, integrating more tools and scenarios as you go along.
DEDICATED HAPTIC PRODUCTS
The technology we have developed allows us to create haptic solutions: physical objects that transcribe virtual events. Our simulators allow users to physically feel their virtual firearm, thanks to the percussion of the stock on the shoulder (force feedback) and the vibration of the object.
In the context of military training, the simulators allow :
to maintain the use of a weapon during training,
greatly increase the level of immersion of the soldier, who is more involved in the training,
to have a high level of realism by taking account of the vertical recoil of the weapon, its vibration, of its weight.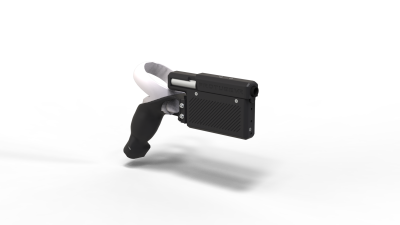 Haptic gun with force feedback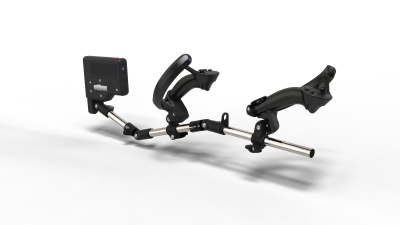 Haptic rifle with force feedback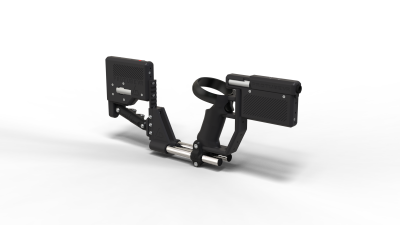 Haptic rifle with double force feedback
In addition to our existing products, we can advise you or act as a prime contractor for the creation of custom solutions.

To meet the different demands, we have already gathered partners to create an ecosystem of tools. This includes:
Haptic weaponry that meets HRF standards, and chassis that are adapted to NATO equipment,
Haptic scenery (wall, obstacle, floor),
Application to visualize and interact with training scenarios,
Motion and gesture sensors,
Biometric sensors to analyze stress and concentration levels,
Haptic vest to feel the impact of a received shot.