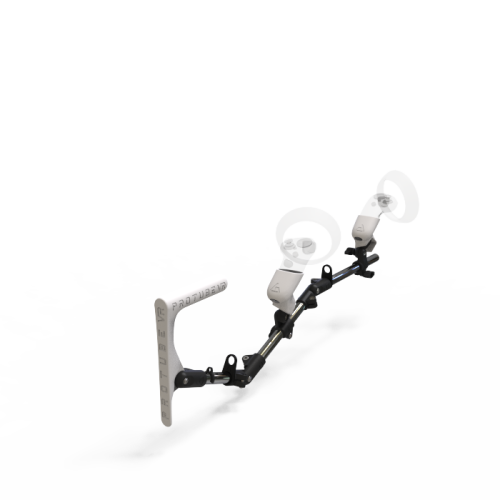  
ProTactical Haptic VR Assault Rifle
* COMING SOON *
* Designed for Arcade Center with special guarantee, but any customer can order it when available *
Extend your immersion with the ProTactical, the haptic force feedback Rifle. 
This device enhances any experience for first-person shooters by simulating a rifle with its carbon frame. Each shot thus generates the same double effect: the vibration and the impact of the weapon which will be reflected on the hand and in the arm of the player. The effect and intensity change depending on the weapon and the settings made beforehand.
Decreasing prices depending on the quantity and special guarantee for professionals.
You might also like