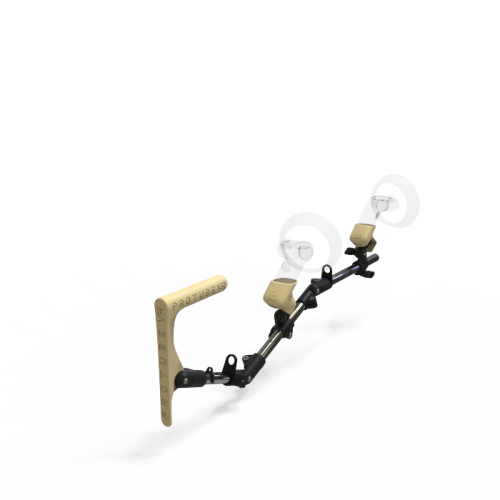  
Carbon ProSaber - Full option
The Maul style setup takes a very different approach, requires a more physical effort and is way more challenging for gamers.
Using a dual-bladed saber definitely feels more skill/technique-oriented that dual-wielding two sabers.
Go to Darth Mauling it up!
This special edition is full carbon option, at a better price.
Choose the virtual reality system with which you will use your ProSaberVR. The configurator will show you cups in different colors specially designed for your controllers.

Controllers are not included.
You might also like
Price

€45.00

Tax incl. - €45.00 Tax excl.