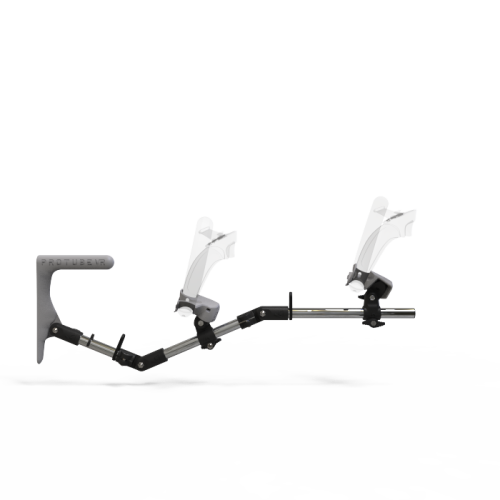  
Carbon MagTubeVR Rifle - Full option

Improve your aim and dominate the battlefield. 
Raise your immersion level with the MagTube
VR

Rifle.

   

Coming with MagCups, disconnect and reconnect your controllers to your rifle in a simple, instinctive, and quick way.


Reloading ? Throwing grenade ? Handling secondary weapons ?

It's natural, quick and easy.

By making your interactions with the virtual world easier, and more natural, it helps you immerse yourself in the game.

It also improves your freedom, efficiency, and responsiveness.

What is included

Ready to use


1 x Set of Carbon tubes

1 x Carbon Classic back-end

Open the box, put the straps on your controllers in the MagCups, and you are ready to play. Adjust the rifle to your size and preferences and win.

Choose if you use a rifle with your right or left hand on the trigger.

No more boring assembly session.


Matte and sober, the carbon tubes are elegant AND sturdy.

They will resist to harsh use and time.

The classic stock allows you to support your rifle on your shoulder.

It offers you comfort and stability while aiming and shooting.

    


2 x Carbon MagCups


1 x 2 points sling


1 x Bipod (option)


Disconnect from or reconnect it to your rifle, without looking at it, thanks to the strong magnets. With Wrist strap.


Choose your VR system to receive the corresponding magnetic cups.

MagCups provide an improved immersion and maneuverability.

This sling provides comfort and stability for longer game session.

Improves your accuracy and secures your MagTubeVR.

Allows you to aim on the ground without shaking.

It is particularly appreciated by snipers, who must ensure their long range shots.

Controllers are not included.
Shipment
Click on the image if you need more information about the delivery