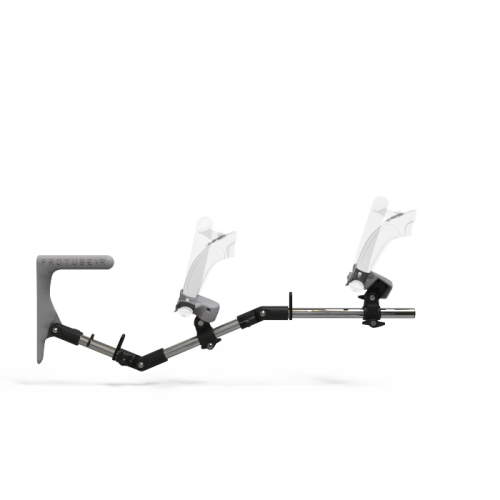  
Carbon MagTube Rifle - Full option

Improve your aim and dominate the battlefield. 
Raise your immersion level with the
MagTube

Rifle.

   

Coming with MagCups, disconnect and reconnect your controllers to your rifle in a simple, instinctive, and quick way.


Reloading ? Throwing grenade ? Handling secondary weapons ?

It's natural, quick and easy.

By making your interactions with the virtual world easier, and more natural, it helps you immerse yourself in the game.

It also improves your freedom, efficiency, and responsiveness.

What is included

1 x ready-to-use MagTube Rifle (carbon tubes/back-end/mounts)
1 x 2 points Black Sling

1 x Bipod (option)
Controllers are not included
You might also like
Price

€50.00

Tax incl. - €50.00 Tax excl.

Price

€45.00

Tax incl. - €45.00 Tax excl.