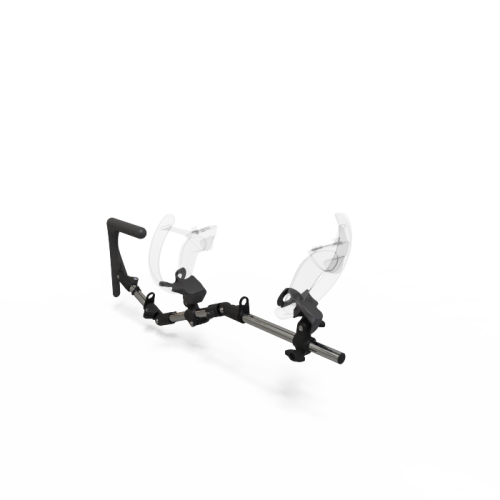  
Take your rifle and aim down your enemies with the MagTubeVR

.
Stability and precision increased. Improves your immersion and your K/D ratio.
MagTubeVR is a VR FPS accessory, simulating a rifle.
With its articulated armature, set it according to your weapons and preferences.

Coming with the MagCups, disconnect and reconnect your controllers to your rifle with a simple, instinctive and quick gesture.
Reloading? Throwing a grenade? Equipping a secondary weapon?
It becomes natural, fast and easy.
Do not let your enemies escape with your improved aim.
Control the battlefield and lead your team to victory.

By making your interactions with virtual reality easier and more natural, the rifle increases your immersion in the game.
MagTubeVR also improves your freedom, your efficiency and your reaction time.
Upgrade
Pre-set hands position

ForceTubeVR haptic back-end


Do you change weapons often and need to place your hand differently each time?

So, take an extra MagTubeVR mount.

You will have 2 possible positions for your front MagCup. We recommend a smooth front mount for more precision.

The haptic back-end generates a double effect: the rumble and the kick of the firearm on your shoulder.

Opt for ForceTubeVR rifle right now

or

upgrade your MagTubeVR rifle later with the haptic module back-end.
Shipment
Click on the image if you need more information about the delivery.